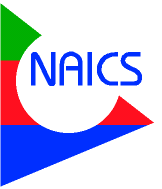 Standard Industrial Classification (SIC)
SIC was originally developed in the 1930's to classify establishments to promote the comparability of establishment data describing various facets of the U.S. economy.
Even though NAICS was developed to replace SIC, many publishers, companies, and government agencies still use SIC. Some of the resources you will use are categories or searchable by SIC.

SIC is made of ten (A-J) industry divisions and each industry and sub-industry fall into one of the divisions. The ten divisions are...
---
Table of the broad SIC Industries

| | |
| --- | --- |
| Division A: Agriculture, Forestry, And Fishing | Division B: Mining |
| Division C: Construction | Division D: Manufacturing |
| Division E: Transportation, Communications, Electric, Gas, & Sanitary Services | Division F: Wholesale Trade |
| Division G: Retail Trade | Division H: Finance, Insurance, & Real Estate |
| Division I: Services | Division J: Public Administration |